Using asset management system – why not?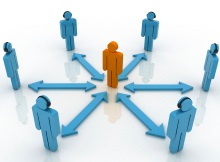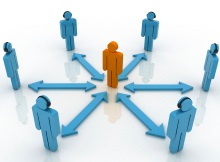 Business is a scary world, where things have been changing with huge speed. If you have even a slight delay in these changes, there is a big chance for you to miss a golden opportunity, to fall into trap and even to lose… everything! For example, let me take you on a test. Are you aware of what asset management system is and how does it work? Or something even simpler – do you know what digital asset management is? Ok, if you are not aware of these things, you've got a problem. But do not panic, you are not here to be criticized, but helped. And today we will discuss the usage of asset management system and the meaning of digital asset management. Because these things might help you a lot, by the way…
What's asset management?
Asset management – including digital asset management (DAMS) – is a pack of processes that are usually performed via machine, computer or any other system (that's why we are speaking of asset management system) in the name of better control, stricter organization and more profitable working process. In general, the asset management system works for the maintenance of a group of things, people and sometimes even values (for example, prices, currencies and etc). The human capital, the intellectual property and even the financial assets are all handled by asset management system. When it comes to financial asset management system, it refers to specially tailored financial services that help you to make your investments wiser and more practical. There is an accounting part in the asset management system process, but many other things like compressing important information and calculating your final profits are also included. Literally, asset management system has practices and digital approaches into better financial managements.
The question now is though why using asset management system?
We will list you only the shortest version of the big pack of benefits a asset management system can bring to you and your business. Here are the strong points of such software product:
lower risk, bigger profits
less losses and no chance for delays
more systematic information about your overall activity
crucial way to progress no matter what's the field you are applying the specific asset management system
a chance to spread your activity in more regions since the asset management system has also the capacity to measure your present performance and to make improvements as to it.
Finds the genesis of the issue in your activity that goes down – regardless whether you are in financial field or asset management system is for your business company.
The conclusion is clear. You cannot go away of innovations, so trying some asset management system cannot be a mistake to you. On the contrary – you can only gain most of its benefits! So go to browse the web and find the most working and effective asset management system!